Screencap by MAC
Frankly, I'm so excited about the result that I can't really be bothered to write up the rest of the matches. Better people than I have already done so in media around the world. (Just check our
news thread
for all the best articles.) Suffice to say that come the second Monday, the weather had brightened up a bit and so did Rafa's game. He just got better and better. He beat
Kei Nishikori
, 6
-4, 6-1, 6-3
on his birthday and then
Stanislas Wawrinka
,
6-2, 6-3, 6-2
to book his place in the semi final.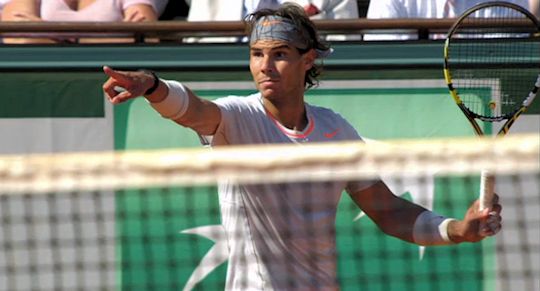 Screencap by MAC
This was the one that pundits had been excited about since the draw was made. And the one I had been dreading for the same amount of time. In an interview beforehand Rafa was pretty poetic, "I don't care at all," he said through a translator. "Frankly, what words could I find to tell you? I mean, what else can I say? I try and play my best tennis, and the least of my concerns is to know if I'm favored or not. These are words that will be carried away by the wind".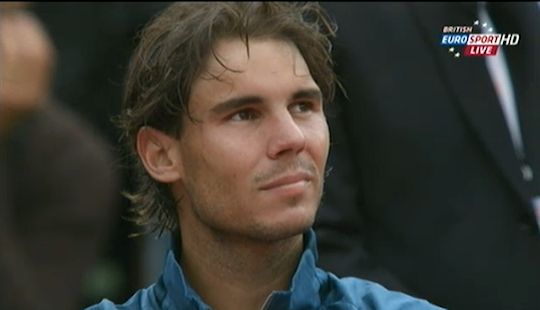 Screencap by MAC
It was one of those classic matches that leave fans gasping for breath and wishing they'd had the foresight to invest in a defibrillator (or a very large quantity of alcohol at least). Again, far better writers than I have waxed lyrical about this match. I will just say that Rafa beat
Novak Djokovic
in five sets,
6-4, 3-6, 6-1, 6-7(3), 9-7
.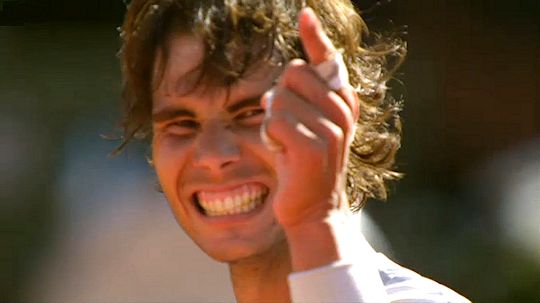 Screencap by MAC
It could be argued that after such an epic battle, the final could only be an anticlimax. But how can anything be anticlimactic when history could be made? No man had ever won a grand slam tournament more than 7 times. Ever. Even back in the days when the champion only had to play the final.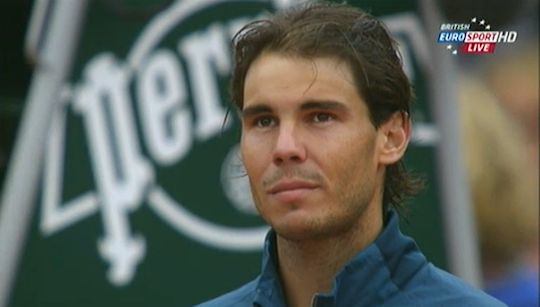 Screencap by MAC
But this is Roland Garros and this is Rafa. Even disruptive demonstrations couldn't stop him winning an astonishing 8th title, beating
David Ferrer
in just over two and a quarter hours,
6-3, 6-2, 6-3
.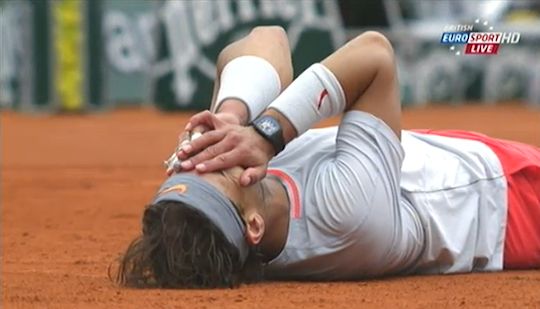 Screencap by MAC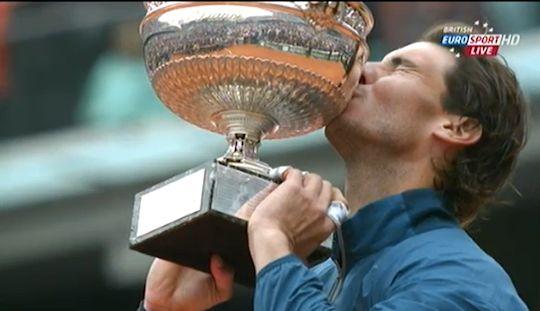 Screencap by MAC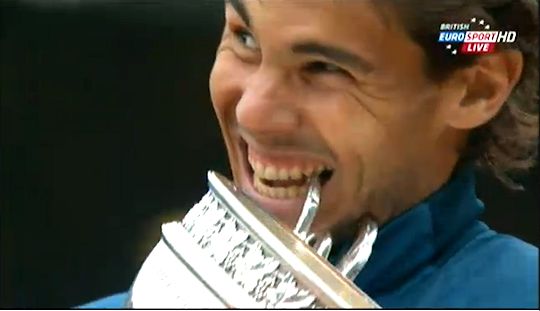 Screencap by MAC
¡Enhorabuena Rafa!
¡VAM8S!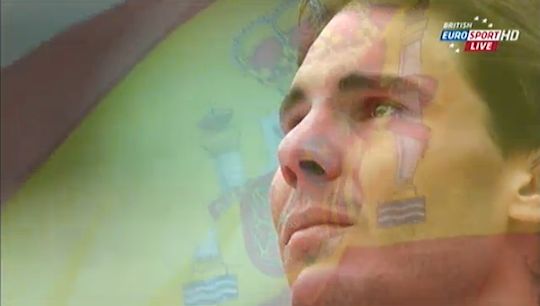 Screencap by MAC