After a brief sojourn to entertain the rich and famous on Necker Island, Rafa engaged on a tour of South America that included a series of exhibition matches in Peru, Argentina and Chile that also included press conferences, clinics and the farewells to David Nalbandian and the Chilean Nicolas Massu.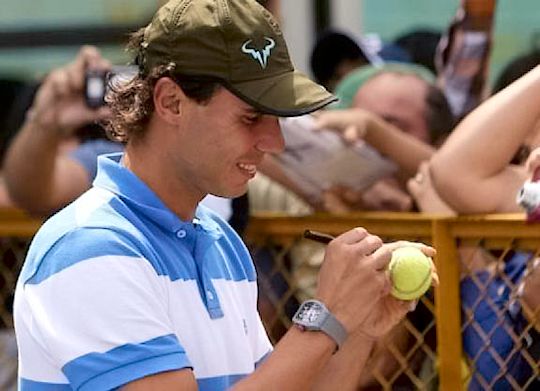 Screencap by MAC
He arrived first (via private jet) in Lima, Peru. "I'm really looking forward to going to Peru, as it's a country I don't know. Playing in Latin America gives me a special feeling, I've always felt close to the public there as we are united by a language," Rafa said in an interview for Somos magazine.
He and
David Ferrer
were at the Jockey Club del Perú in Monterrico on Sunday 17th November. They conducted a kids' clinic and played a doubles match with a pair of Peruvian juniors. Ferrer partnered Nicolás Álvarez and Rafa played with Juan Varillas.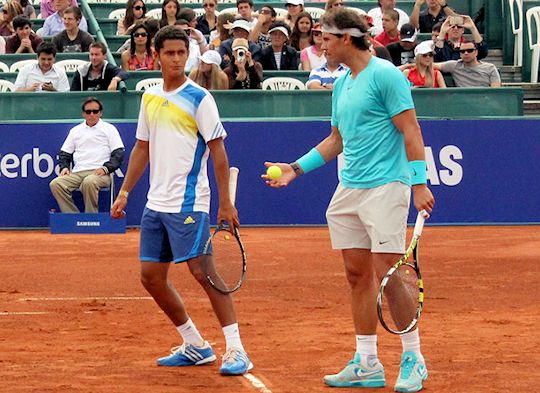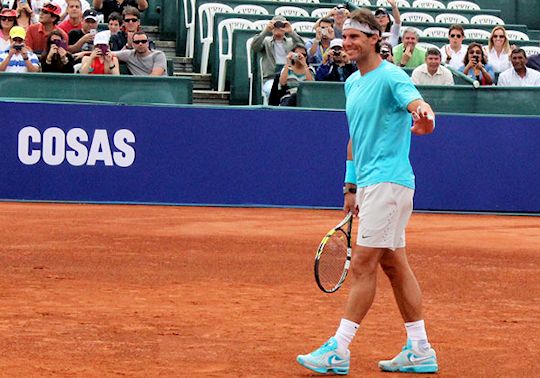 After that, they played their singles match which, for the record, Rafa won, 7-5, 6-4. Afterwards, he said "It has been a nice event for us, it has been a pleasure for me to have played in Lima, I hope it won't be the last time, I loved this experience. Thank you very much everybody."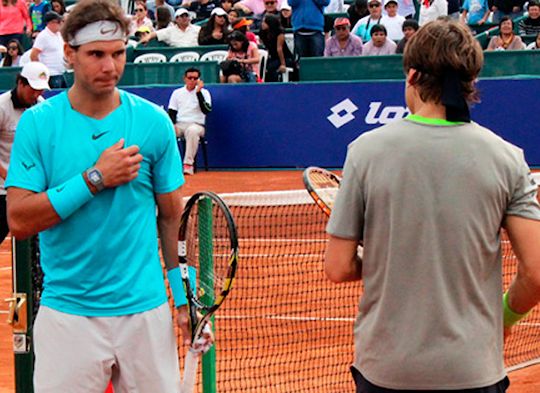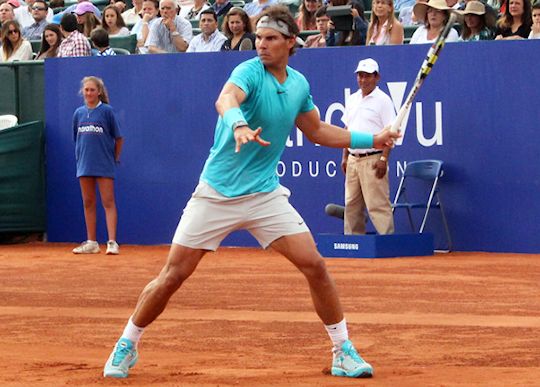 The next day, he moved on to Buenos Aires in Argentina to give a press conference and make an official visit with government authorities.
He and David Nalbandian were interviewed by Susana Gimenez but there were no major revelations. Our member, piliii was reading comments on Twitter about this interview and said Rafa's smile was the most commented and celebrated feature of the night.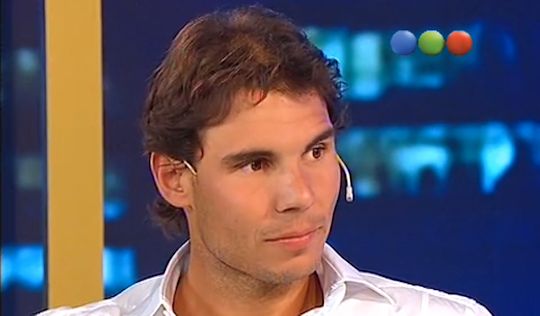 Screencap by MAC
The pair of them then travelled on to Chile to play matches at the Movistar Arena - Rafa against Novak Djokovic and Nalbandian against Nicolas Massu for the latter's farewell match.
They held a press conference...
...before giving a private clinic, at the Estadio Español, to wheelchair tennis players from the Fundación Teletón.
The group visited the Palacio de La Moneda on Wednesday morning, to personally invite the Chilean President, Sebastián Piñera, to the tennis matches.
Regarding the match, Rafa said, "Yes, friendly matches do exist, we're good friends, we get on well and tomorrow the result doesn't matter, what matters is that the public enjoy a real tennis match. We're looking forward to it and I hope it's a great match so we're left with the feeling that the public enjoyed the match."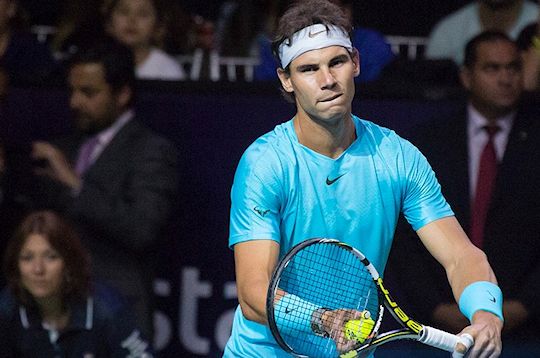 (For the record, Rafa lost, 6-7(3), 4-6.)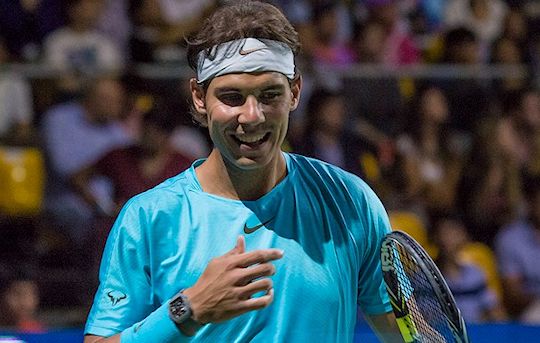 It was back to Argentina next.
Rafa visited Unquillo, the hometown of Nalbandian...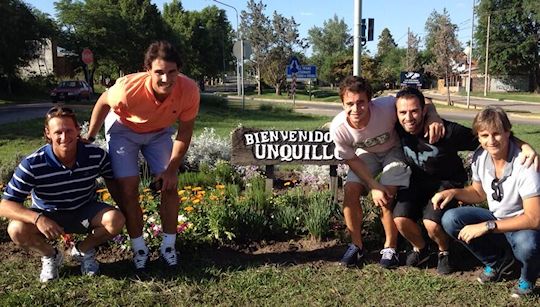 This time, Rafa lost, 4-6, 6-7(6).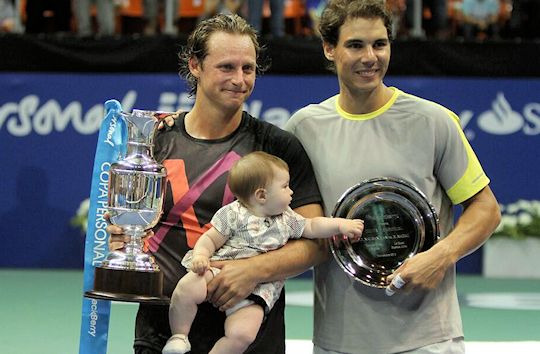 The next day, in an activity organised by the Argentine Ministry of Tourism, Rafa gave an exhibition of tennis with Novak Djokovic on a boat in front of the Perito Moreno Glacier.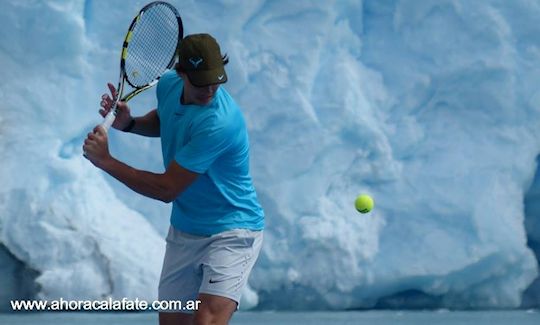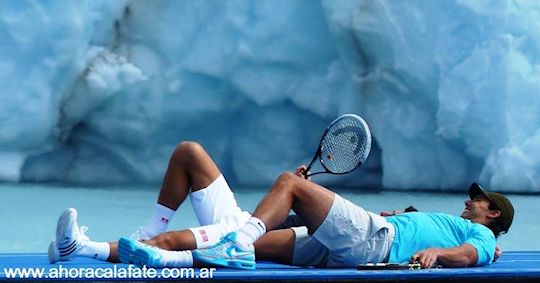 Finally, it was back to Buenos Aires for two more exhibition matches.
On Saturday, after the usual kids' clinic, he played Nalbandian at La Rural. This time, he won, 6-3, 6-4.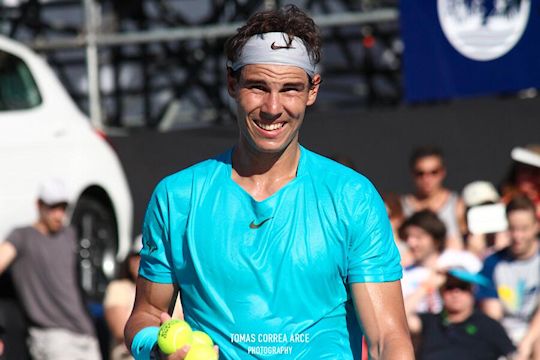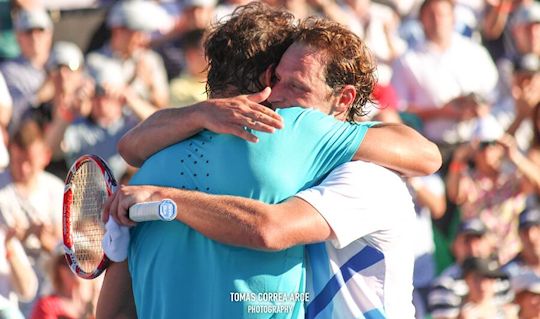 Here are the highlights of that match.
He then played a set of doubles with Djokovic against Nalbandian and Monaco.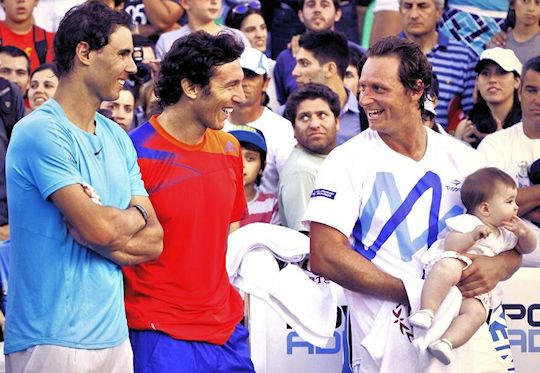 He will finish the week with a final exhibition match against Novak Djokovic.
For those who doubt the sense of this tour, this is what Rafa had to say, -
"
This journey to Argentina, Peru and Chile will inject me with positive energy. I'm going to enjoy these days, which aren't work but enable me to visit friends and think about next season.
"
Enjoy your rest now, Rafa