It's been a packed few days for Rafa ahead of next week's US Open.
It started on Wednesday with the announcement of the
Laver Cup
. Rafa joined Rod Laver, John McEnroe, Bjorn Borg and Roger Federer to present details to the media. The first Laver Cup will take place on weekend of September 22-24, 2017 at the O2 Arena in Prague and it is intended that Rafa pair up with Federer to play doubles for the European team. (See the link for a full explanation.)
This pic is worthy of a more detailed caption.
From
Rafa's Facebook
- "It was unbelievable to sit next to the great Rod Laver for the Laver Cup. Iím looking forward to joining Roger Federer to play for Europe, with Bjorn Borg as our captain. It will be a very exciting event in Prague in September 2017. Make sure you follow Laver Cup for all the updates!"
From
Rafa's Facebook
- "Yesterday at Taste of Tennis I cooked with Olive Oils from Spain - Here's me making a tasty couscous dish! Luckily I had the help of chef Marcus Samuelsson"
I think he may have had a day off on Friday but he was back on Saturday at a promo event at the Niketown store. (You'll have to check out the forum for pictures and details but here are a couple of Nike promo pics.)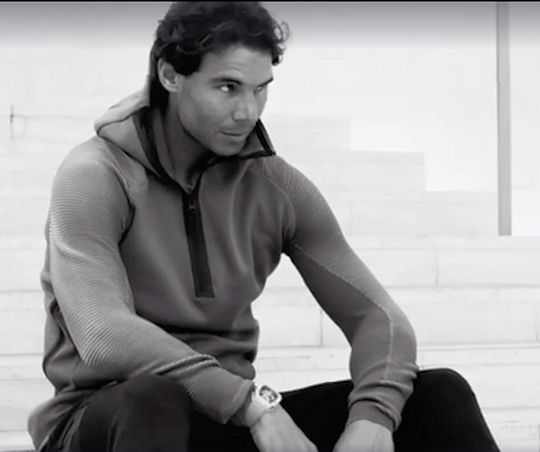 "Ready for the big stage and bright lights."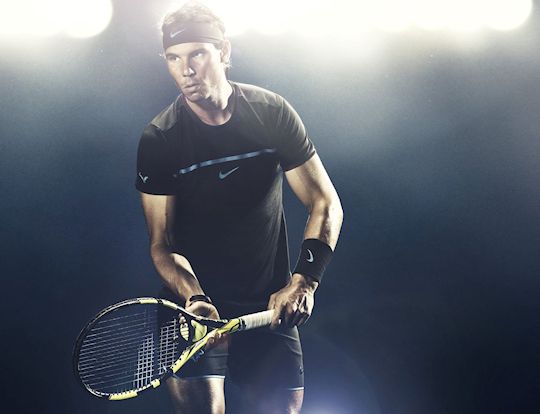 He also answered questions from fans on the
Babolat Facebook page
.
At least he found some time to do a bit of practising.