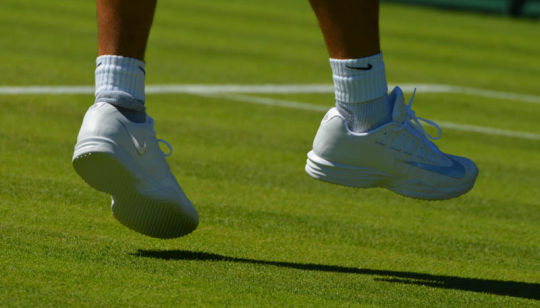 © JLB
Aaaarrrggghhh!!! Excuse my scream of frustration but that's how I feel after Rafa's all too brief appearance at this year's Wimbledon.
A few of us braved the rigours of camping and, for once, got to see his warm-up session from the comfort of court side seats. JLB got some great pics including these three. The first shows his natural grace and the second two show the gratifying amount of clingitude that a hot day can produce.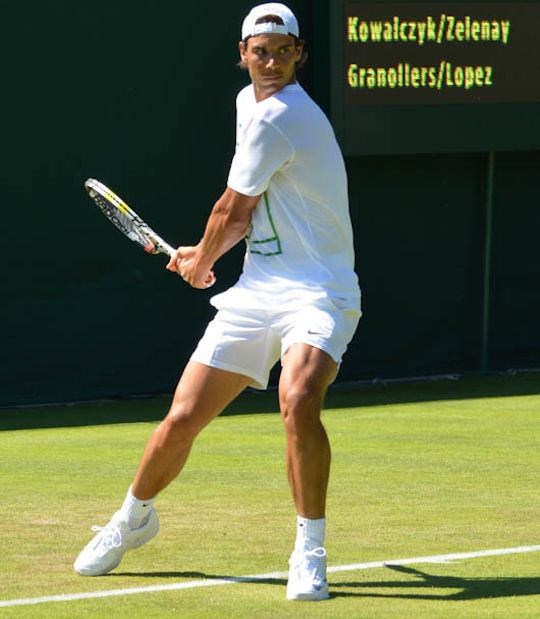 © JLB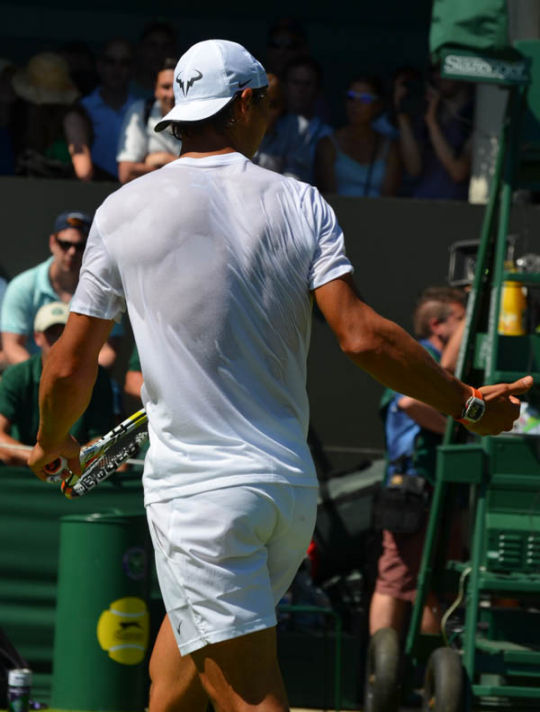 © JLB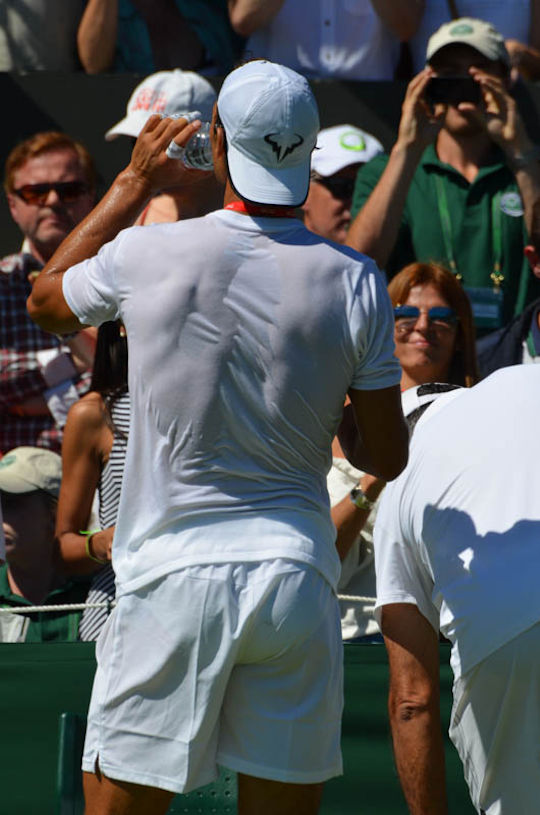 © JLB
After a brief break for sustenance, (the sausage rolls from the bakery behind court 2 are an absolute must for carnivores) we took our seats on Court One to watch him beat
Thomaz Bellucci
,
6-4, 6-2, 6-4
.
He looked terrific...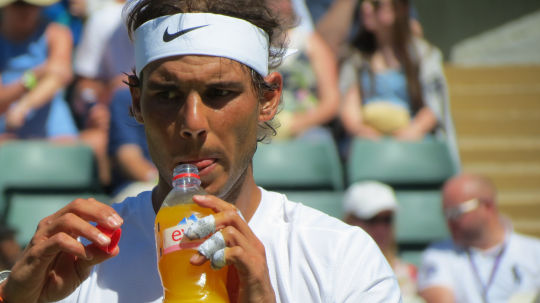 © MAC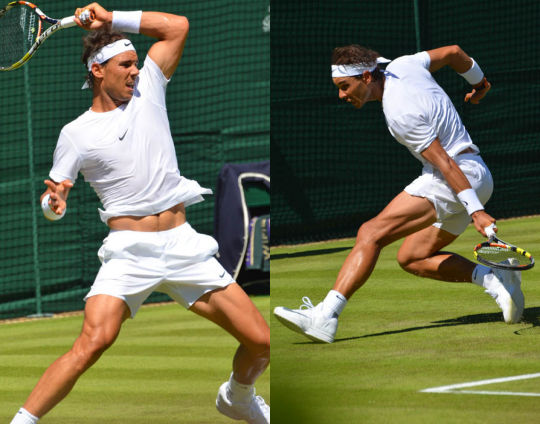 © JLB
...and was delighted to win.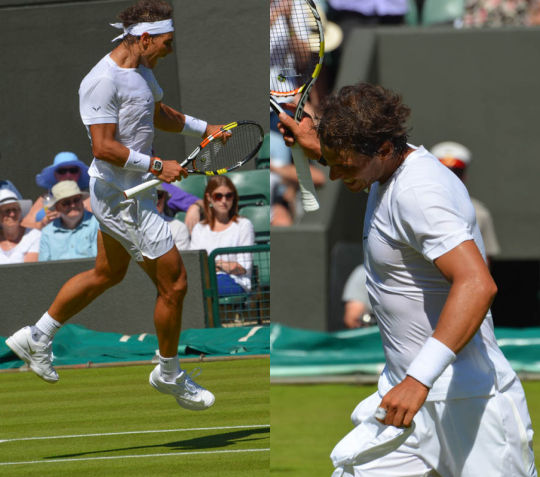 © JLB
We'd never intended to get straight back in the queue for the second round but had been hoping to get back there for the third. Of course, as it turned out, our plans were thwarted when
Dustin Brown
found all the planets aligned in his favour and beat him
5-7, 6-3, 4-6, 4-6
.
And that's where my frustration comes in. It's so distressing that these flashy players always fall into Rafa's part of the draw and ambush him before he's got his act fully together. It's also frustrating that they can never sustain it for more than that one round and go out tamely in the next. Once again, aaarrrggghhh!!!
Let's have a couple of gratuitous shirtless pics while I calm down.
I have also been more than a little cross with the lack of respect afforded to Rafa by the media in the UK. They are gleefully writing his tennis obituary but I have no doubt he will be back winning more tournaments in the future. Whether Wimbledon is one of them remains to be seen but I think it worth a moment to remind people that he already has as many Wimbledon titles as Jimmy Connors and Stefan Edberg (among others from the amateur era), one more than Pat Cash, Michael Stich, Andre Agassi, Richard Krajicek, Goran Ivanisevic and Lleyton Hewitt (to name but a few) and two more than Ivan Lendl and Mats Wilander.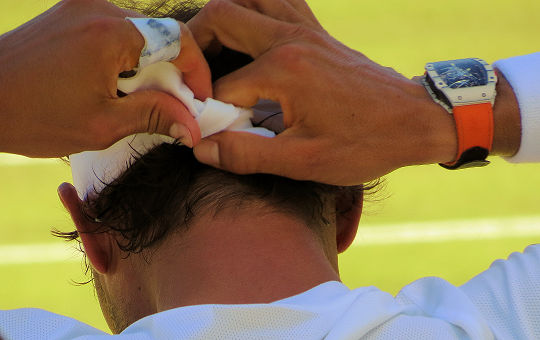 © MAC
Siempre contigo, Rafa.
¡Vamos!