Rafa has been home for a week now. It must be quite an adjustment from the heat of an Australian summer to the cold of a Mallorcan winter, but he's out there on the clay courts getting ready for South America.
He's been sharing some pics with us via
his Facebook page
.
February 2nd
De vuelta a los entrenamientos y vuelta a la tierra con nubes aquí en Mallorca

Back to my practice sessions and back to the clay, in a cloudy day in Mallorca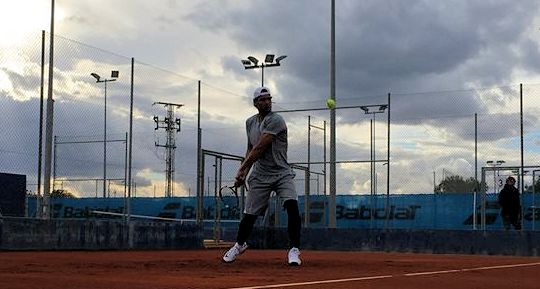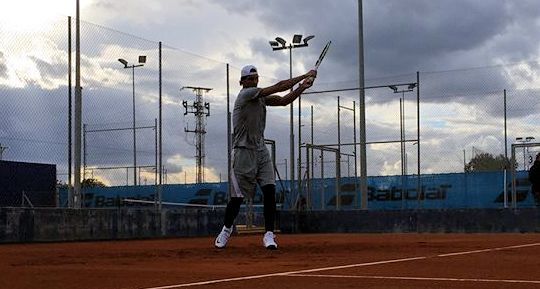 February 3rd
Mi segundo día de entrenamiento en tierra de este año. Hoy sol, pero mucho frío!

Second day of practice on clay. Sunny but very cold today.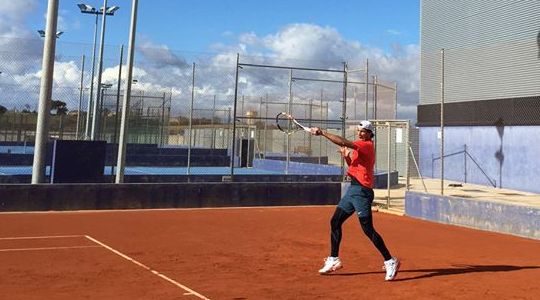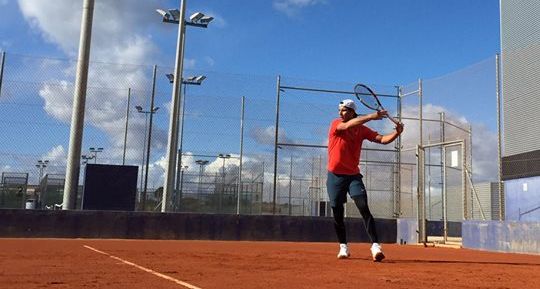 February 4th
Que viene la tormenta!!!

The storm is coming!!!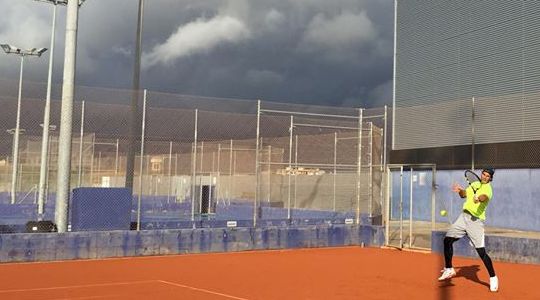 February 6th
Night Session!!!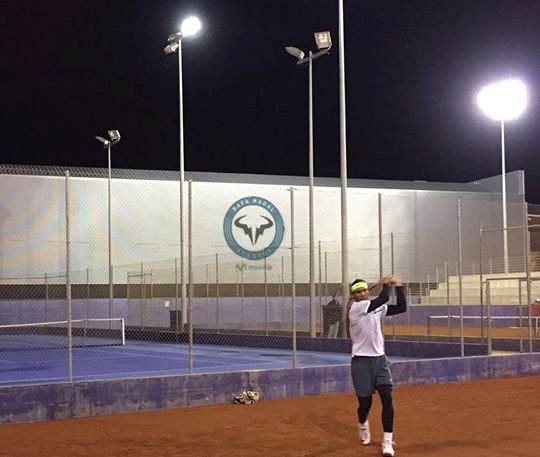 It would seem that the cold has finally driven him indoors.
February 7th
Preparándome para la tierra batida!!

Getting ready for the clay!!
Looking forward to seeing you in the warmth of Rio, Rafa.