The Monte Carlo Rolex Masters is about to start and we have a number of members already on-site. Several of them attended the
Marin & Friends
exhibition on Saturday to watch Rafa, and shared their experiences with us.
Here is an excerpt from
MAC's blog
:
"Wandered in to the court to see the start of the Marin and Friends exho just in case they wheeled out everyone at the start. The proposed schedule had Rafa playing Dimitrov at 3:40 but we decided we'd watch the whole thing. Thank God we did, since a glance over to the side at about 3pm revealed this glorious sight."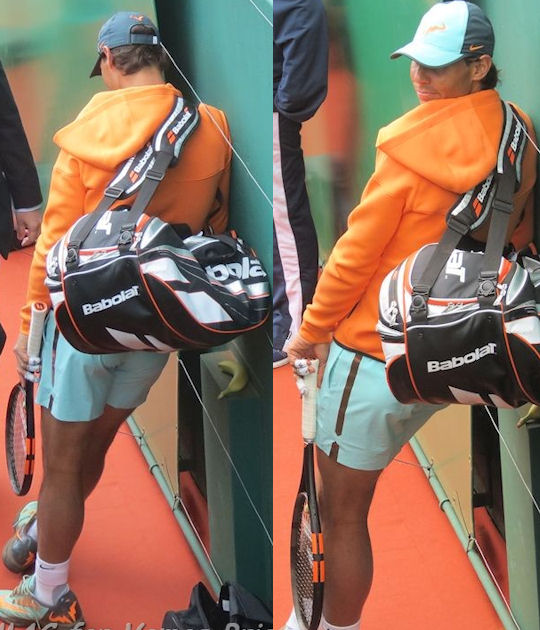 © MadAliceCudlip for Vamos Brigade
It seems that Rafa was ready early, because he was cooling his heels for several minutes.
jen
(a/k/a "raficionada" on YouTube) captured some of Rafa's wait on video. Here he is, at the end of his wait; you can hear Marin Cilic's nice introduction and description of Rafa in the background:
MAC summed up Rafa's participation in the exhibition:
"So for the next 40 minutes we got to revel in watching Rafa on a clay court in a stress-free situation. . . . He was relaxed and enjoyed himself without feeling the need to showboat."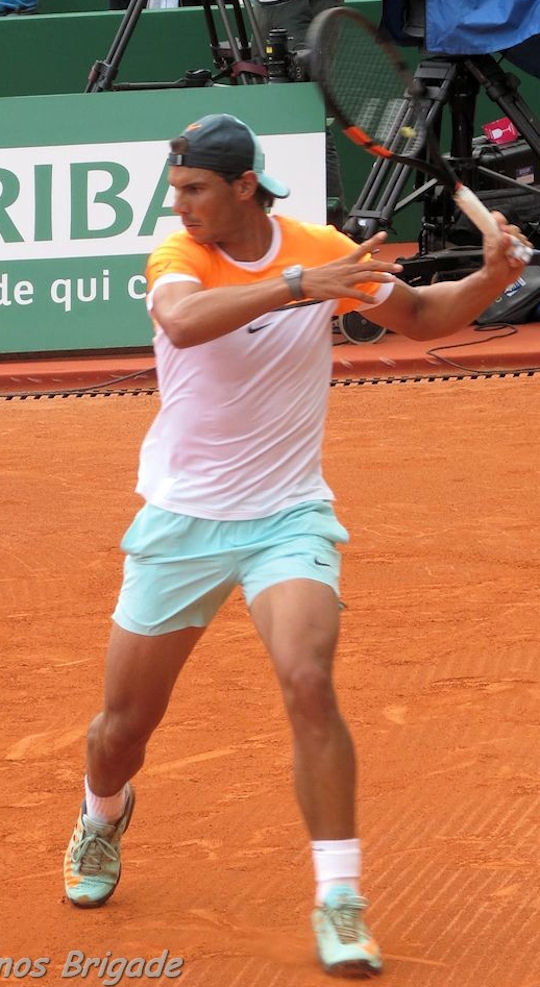 © MadAliceCudlip for Vamos Brigade
mars06
echoed MAC's comments in
her blog
:
"I followed the exhibition today Rafa vs Cilic. It was so good to see Rafa on clay!"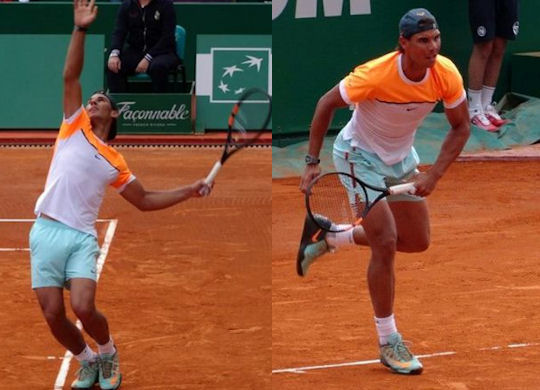 © mars06 for Vamos Brigade
jen
captured part of a game from Rafa's "first-to-four-games match" against Cilic.
Later,
MAC
noticed that she
". . . wasn't the only one taking pics. It wasn't until I looked at them this evening that I realised I'd caught Pat Cash doing the same across the court.
"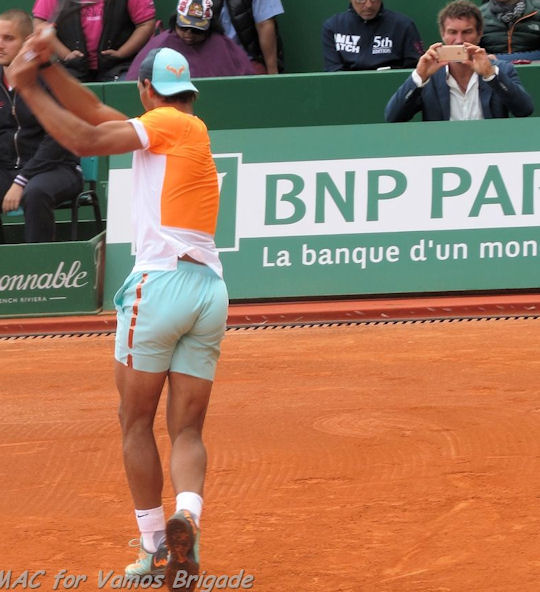 © MadAliceCudlip for Vamos Brigade
It sounds like a good time was had by all.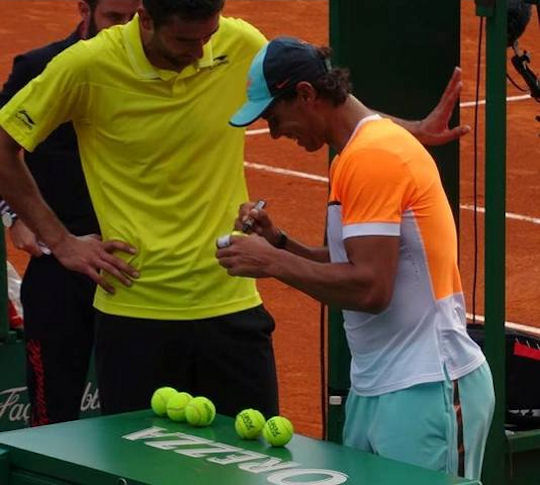 © mars06 for Vamos Brigade
Now, on to the tournament!