Cheering Squad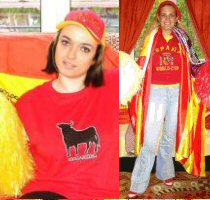 Us Vamos Brigaders are a pretty hardy bunch, who'll stop at virtually nothing to get to see Rafa play. Camp overnight on the pavement? Fly abroad just for one day? Climb onto seats to peer over the fence into Rafa's court? Nothing's too much trouble for the Vamos Brigade!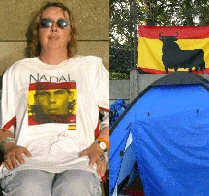 Thanks so much to all our members who have shared their first-hand experiences of Rafa with us! We'll be posting up the articles soon.

Vamos the VB!

Fan Art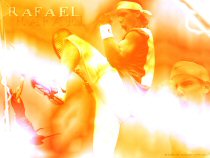 We're also pretty gifted, one way or another.

There's a wealth of artistic talent amongst our members.
There are drawings and wallpapers and avatars and animations galore.




Have a look at our showcase of some of the artwork before you head on over to the galleries.


Fan Articles


And it's not just art. From time to time we ask our members to write us an article to feature on our home page.
These were the first -

Carly's description of why we love Rafa.
"Are you kidding?? How could you not love a guy who fights like a cornered tiger, looks like a Greek God, plays like a dream, and despite being in the "Rock Star" category of ATP players with all the attention and craziness that go along with that, is still unselfconscious enough to pick his pants in public? " ...

Sinclair's take on the US Open
"By reaching the quarterfinals of the U.S. Open Rafael has continued to improve his game on surfaces other than clay. His showing this year has been his best ever at the American Slam, where last year he lost in the third round to James Blake."...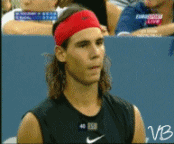 Here are the links to all the articles that have featured on our home page.