On September 3rd, Rafa posted the following message on
Facebook
and
Twitter
accompanied by the photo above: "For this year's US Open I wanted to wear my uniform with no sleeves. As I haven't been able to play, I wanted to share these pictures with you of me training with it."
We are all pretty gutted that Rafa has been unable to play the last three tournaments, but for those of us with fond memories of his kit pre 2009 it was even more of a blow that we missed out on a chance to see him sleeveless once more. We take crumbs, therefore, from the other pictures Rafa has posted. Enjoy.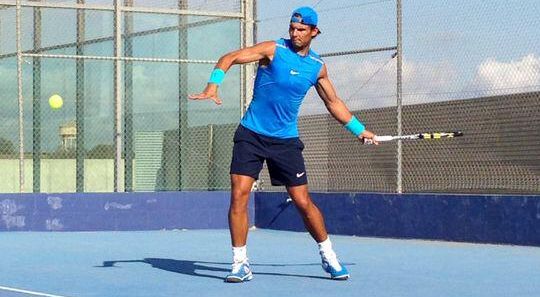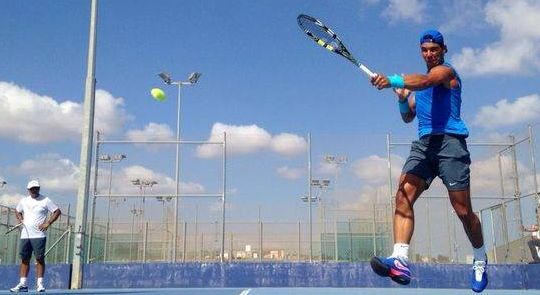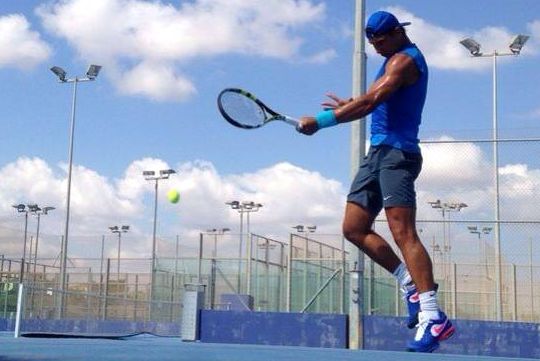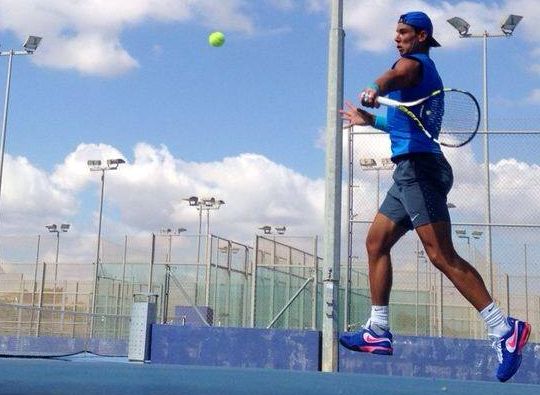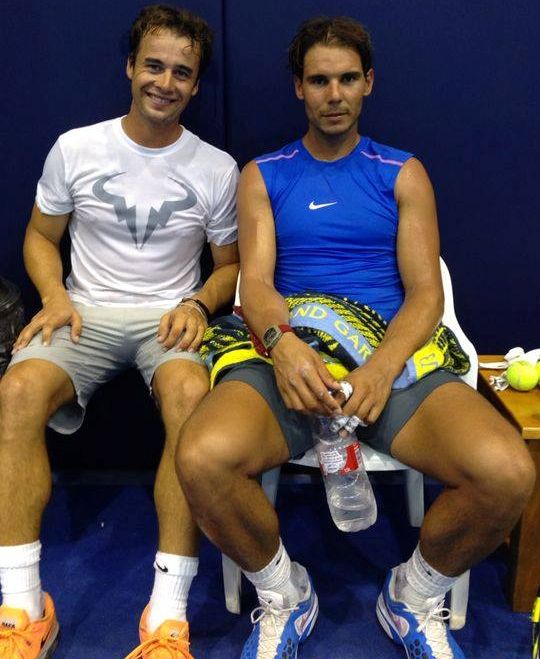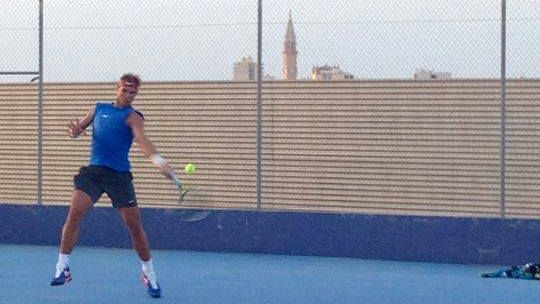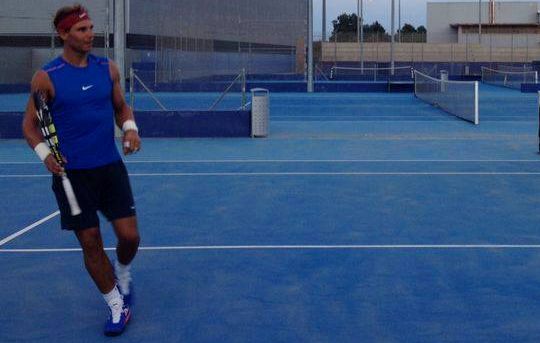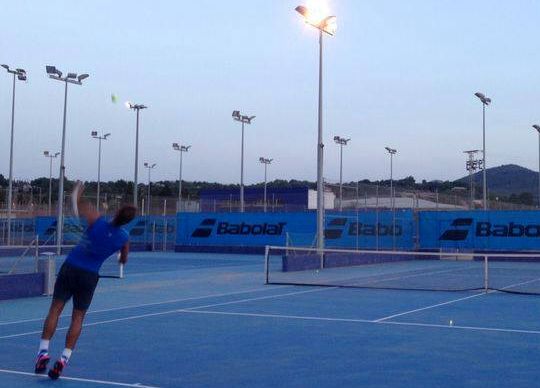 There are also some videos out there.
This latest one has the encouraging sight of a double-handed backhand.
Hoping to see you back on court soon, Rafa