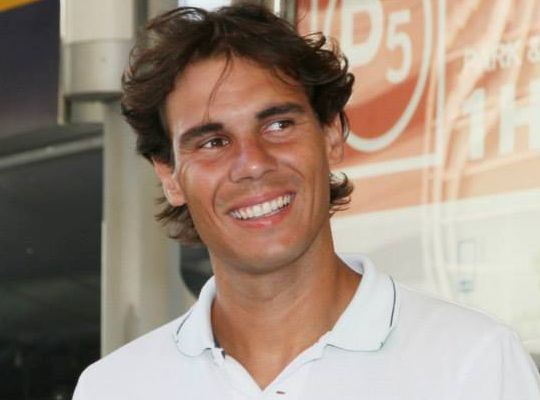 It seems ages since we saw Rafa on court at a tournament - it will be just over six weeks by the time he plays his first match in Montreal. He's had fun in the sea with friends and been practising hard on court in Mallorca but finally he's made it across the pond and is drawing the crowds in Canada.
As always, social media are keeping us abreast of affairs.
On 31 July
@CoupeRogers
tweeted the following picture with the comment, "Rafael Nadal vient tout juste d'arriver a Montreal! / Welcome to Montreal @RafaelNadal!"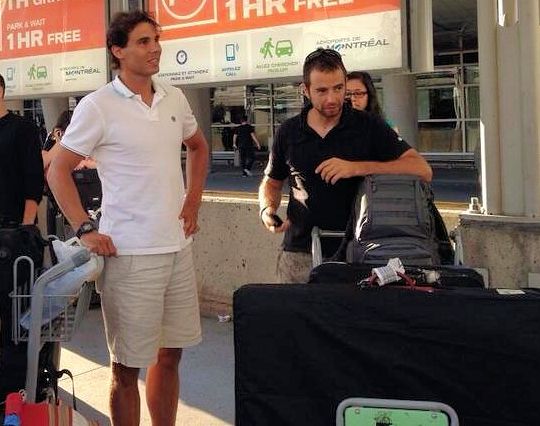 They also posted pictures on the
Coupe Rogers Facebook page
with the comment, "Rafael Nadal arrive à Montréal /Rafa lands in Montreal!".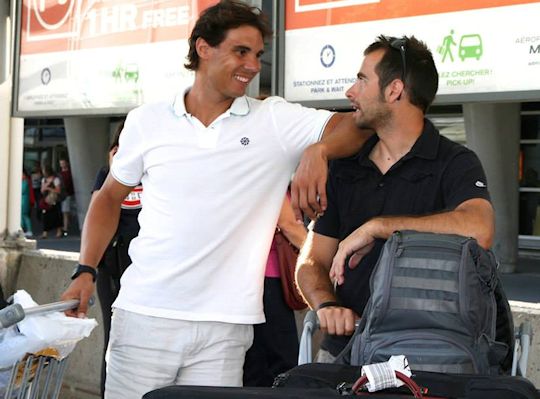 This was followed by Rafa posting this on Facebook - "Picking up the suitcases at the Airport in Montreal".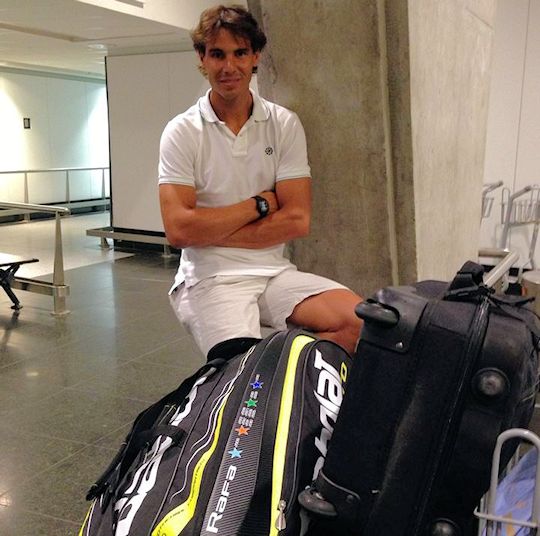 On Thursday he posted this pic of "First practice in #Montreal with my friend Richy!!"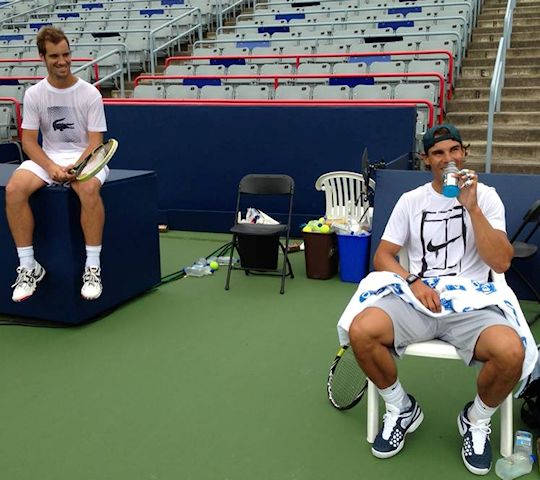 There was time for a quick interview.
On Friday, Rafa practised with David Ferrer...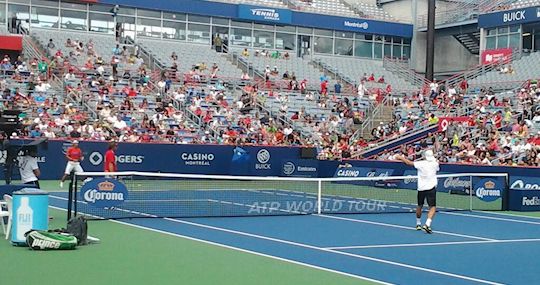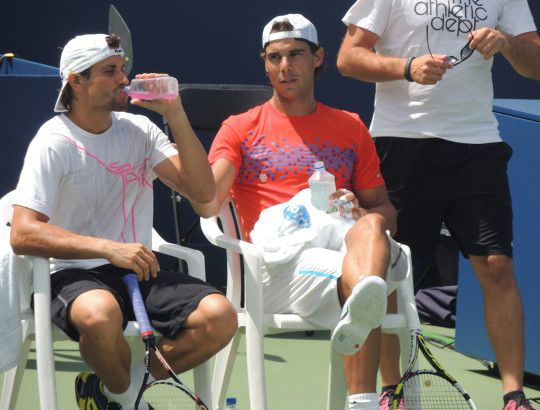 ...signed a few autographs...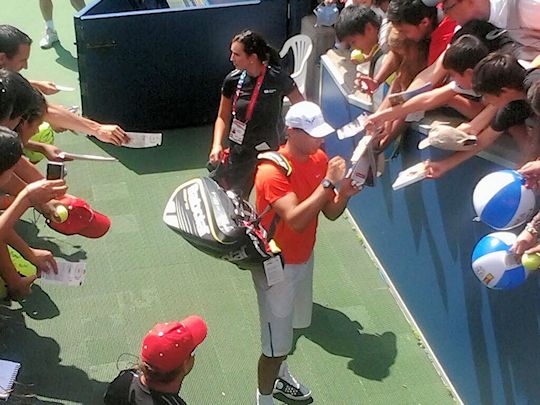 ...and then helped out with the draw where he said, "After doing Roland Garros draw for 7 years, I am not superstitious about helping in draws. 2005 Coupe Rogers final against Agassi is one of the best finals I have played in my career. I also enjoy the city of Montreal."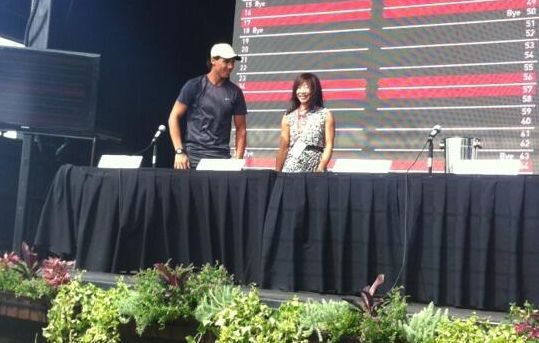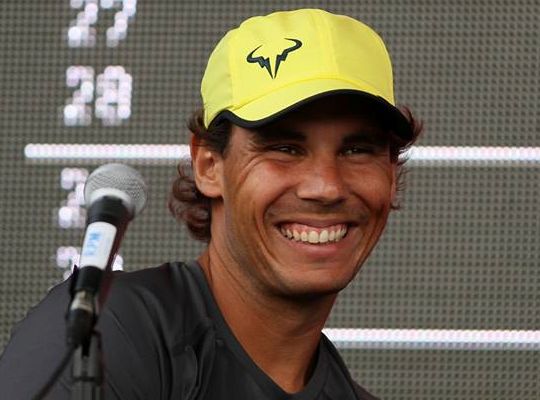 On Saturday, he practised with Andy Murray and signed a few more autographs.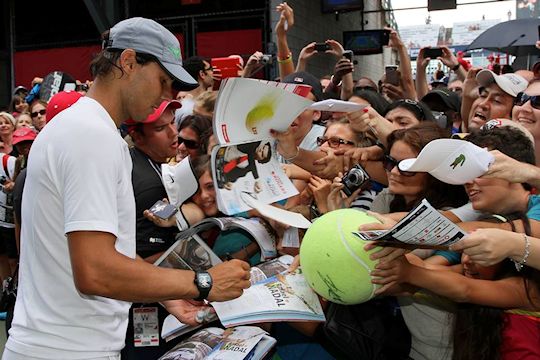 We have a couple of members attending the tournament so we look forward to seeing their pictures and comments next week.
¡Buena Suerte, Rafa!