After all the teasing, it seems that Rafa finally made it to the courts to start training a couple of weeks ago. On July 15 he posted on Facebook that he was practising with Nenad Zimonic in Manacor. (Zimonic and his family were on holiday in Mallorca, according to the local press.)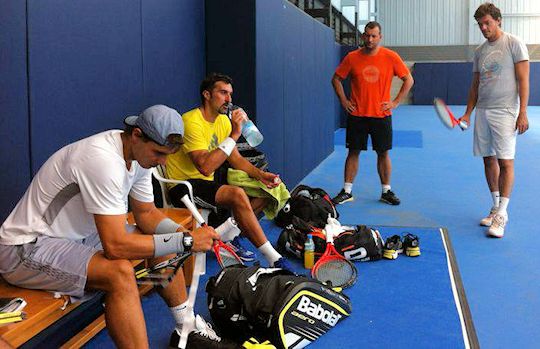 The next day the TV cameras rushed over to get an interview.
On July 17 he posted this picture with the comment, "After practicing, I have spent the evening with the family."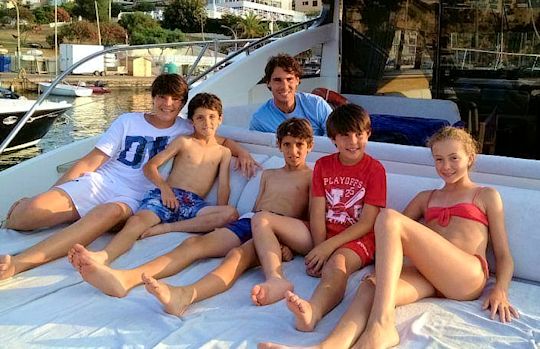 The next day he was at the gym with Joan Forcades, his fitness coach.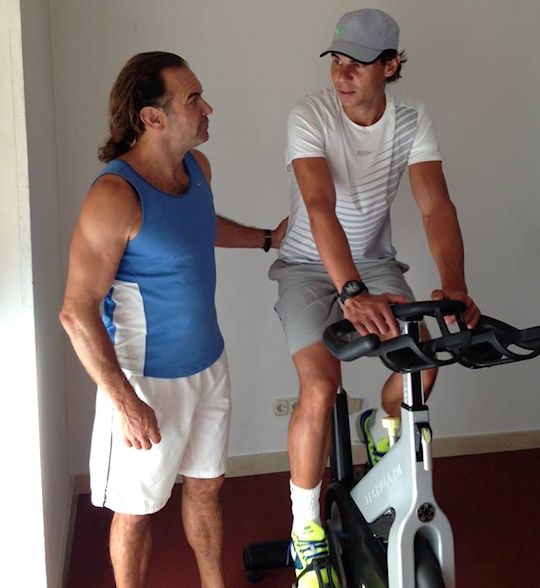 Another lovely video came out that week, showing the crowd of people who were let in to watch him practise. It has some great interaction with his little cousins.
Last Saturday he "hosted" the Barcadi Champions Drink Responsibly party (or participated in a recreation of the Thriller video judging by the photograph).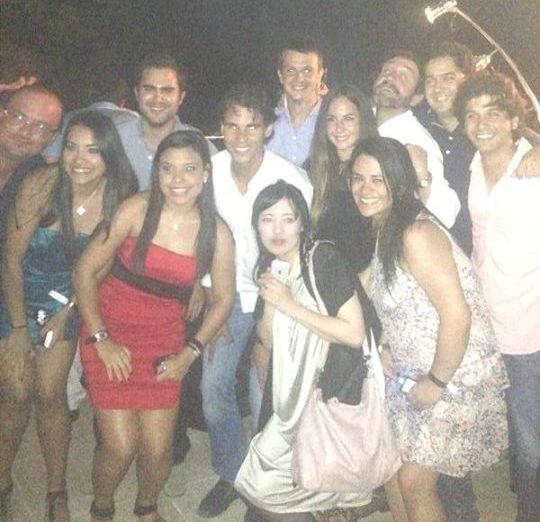 On Monday morning he was training on an Anti-Gravity Treadmill and planning to play tennis in the evening.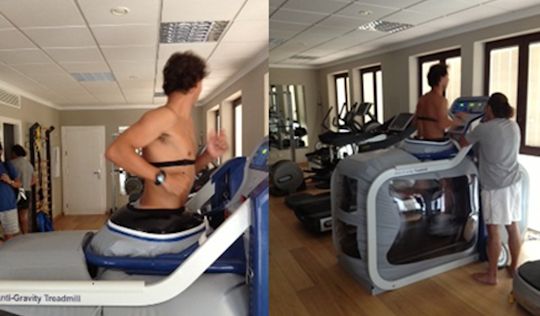 On July 23 Guillermo Vilas came to visit. (Were tennis players much shorter back in the day or has Vilas shrunk over the years?)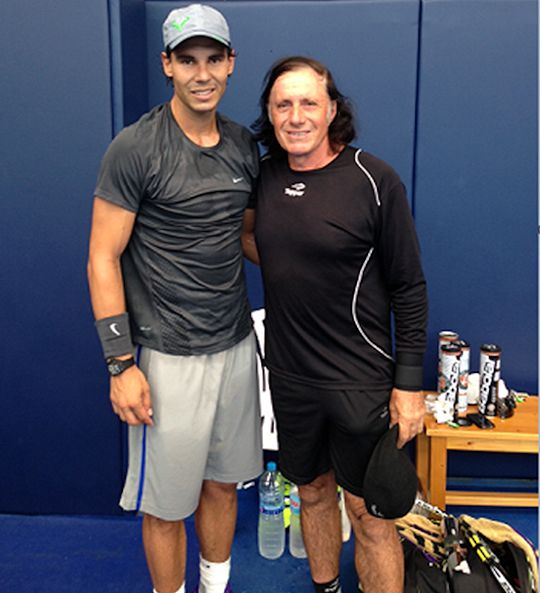 On July 24 he was having a "great practice... With very good friends!!" (On the left, Galo Blanco (Spanish former ATP player and former coach to Milos Raonic) and on the right, Carlos Moya.)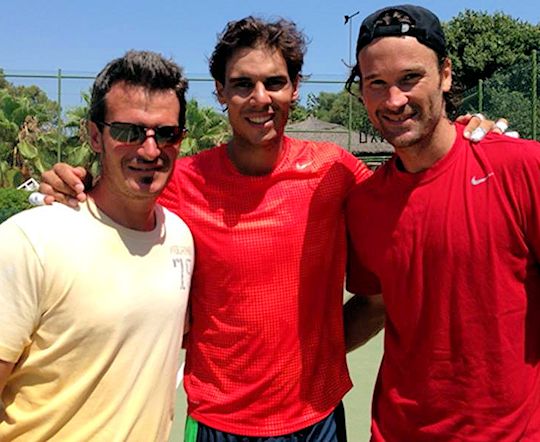 On Friday he was "Practising in Mallorca. It's very hot!"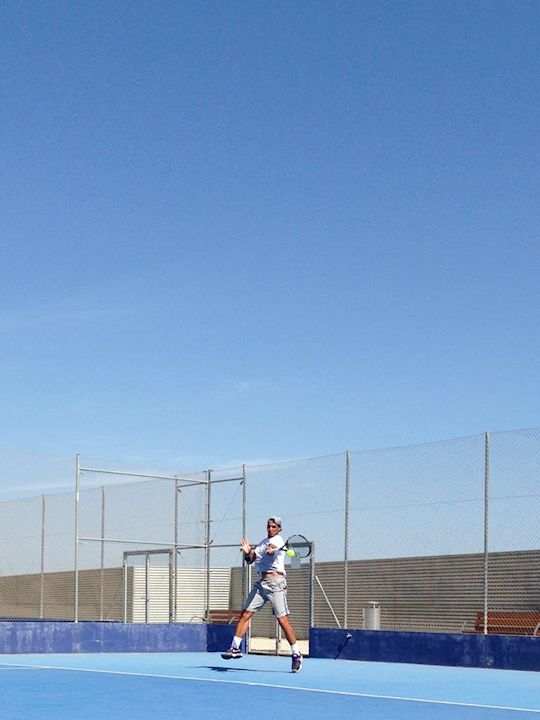 We hope he's getting in perfect shape for the
Rogers Cup
in Montreal which starts on August 2.
Vamos!