It was Juan Carlos Ferrero's last tournament so Rafa went along to show support.
He was at Ferrero's last match - a doubles with David Ferrer - and, of course, was interviewed in the stands.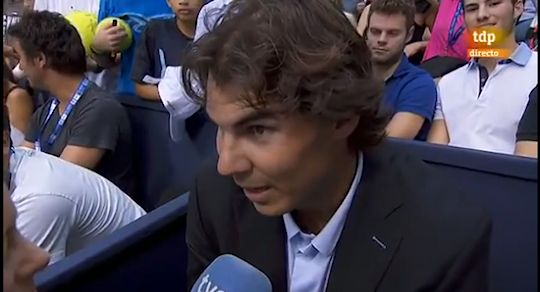 Screencap by MAC
When not being interviewed, he was able to enjoy the action and chatting to Juan Monaco.

Screencaps by MAC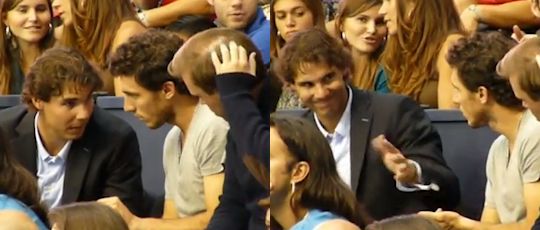 Screencaps by MAC

He took part in the tribute to Ferrero later.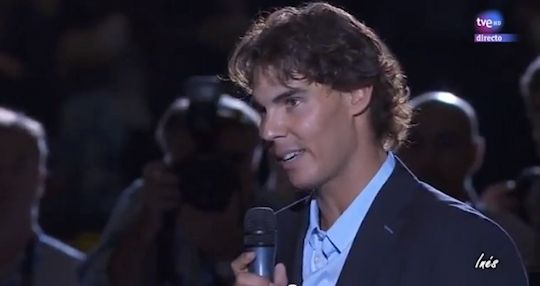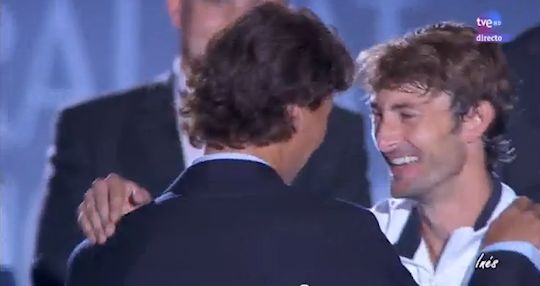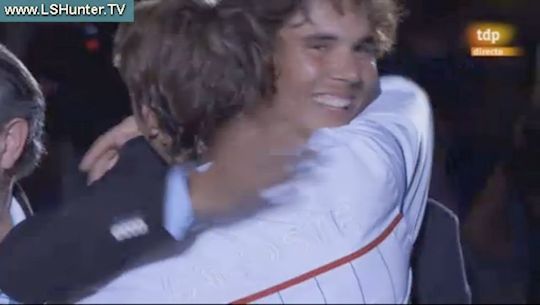 Screencap by flo from livestream


The Twitterverse was alive with sightings. Many fans tweeted pictures of themselves with Rafa. Even Alex Corretja got in the act.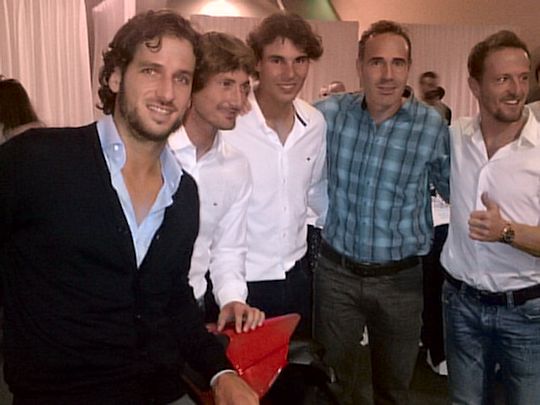 It was even worse at the party. It seems that drink was taken.

Checkout pics from @RohitVlc, @edu21romany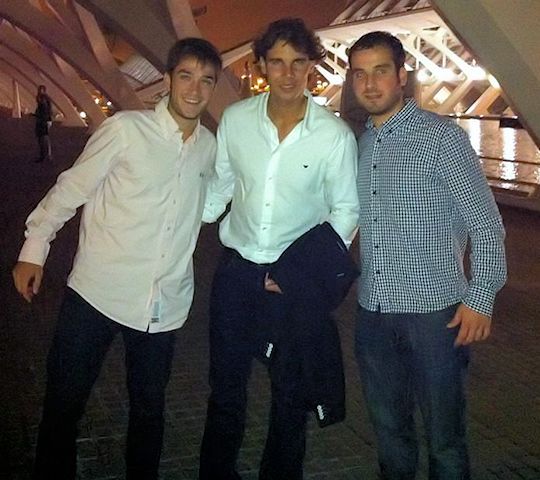 and take a look at all @adel1609's Valencia pics posted on facebook which include this one with Feli.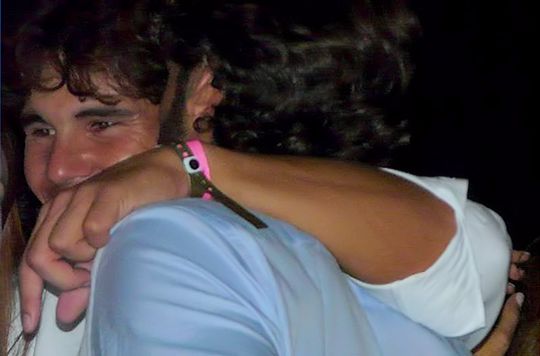 Glad to see he is having some fun while waiting to get back on court.