Home is where the heart is. This was never more true than for Rafa and the Mediterranean. The sea feeds his body, his heart, and his soul.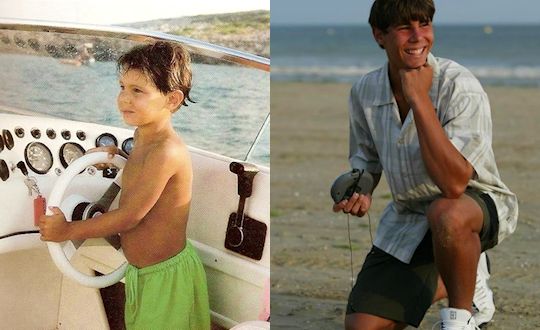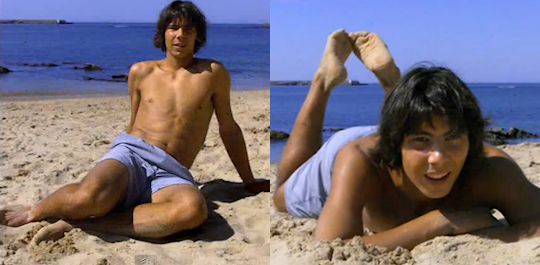 Pics from assorted videos
One can only imagine him arriving home after a tournament, opening the sliding door and drinking in his view of the sea again; taking a deep breath, savouring the movement and the sound that will soothe him to sleep. He must feel every muscle relaxing, every pain become bearable, and every thought calm. Happiness is in its familiarity, its constancy, its beauty.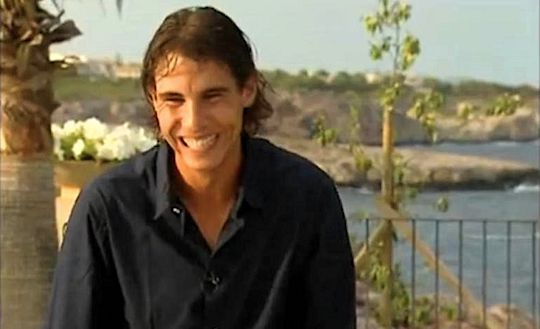 Screencap by rafafanatic for vamosbrigade.com
The sea has provided the moat that protects him from fame, egoism, and dilution of family wisdom and support. It may be the most important part the sea has played in his life. His family, friends, and neighbours stand ready to . . . treat him with normalcy. He is a gentle warrior and I would argue that all of the unique qualities and values of this duality could only have been formed and fused in the sea air of his island home.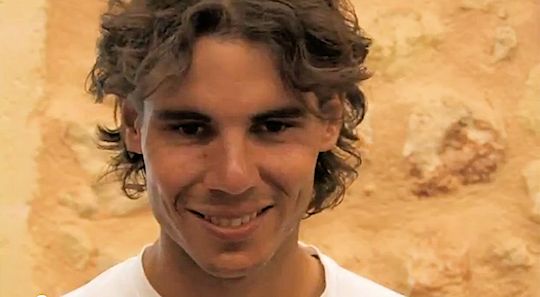 Screencap by MAC for vamosbrigade.com
He loves to enjoy the sea as his playground. It gives him the solitary pleasure of fishing, the fun of speed, and old friends, and the playfulness of the beach. Of course, we love the glimpses of his tan evening out, his football form, and the relaxation that he seems to wear on the water as nowhere else.
And letís not forget about his stomach. No matter where in the world he travels, he is always looking for the perfect seafood. Gambas, gambas, gambas and I suspect some pez de San Pedro!
But the relationship has almost a spiritual quality as well. Rafa recognizes that the sea gives him the calm that he needs for inner peace and the contrast to his hectic life. He needs the sea for healing and refreshing, and has said he wakes up every morning looking for its eternal aspects. The sea is a part of his lifeís blood. It pulsates around him Ė his land, his home, his heart.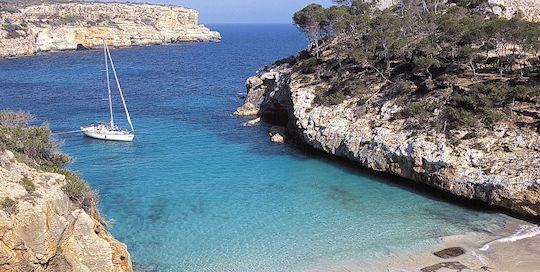 Could he turn his back on tennis and all it brings to him and be happy with life by the Mallorcan seaside? We know that he swiftly returns to his corner of the Med every chance he gets. But we also know he loves the competition of the sport he in which he excels. No matter what the future holds, I believe the sea will always speak to him and he will answer lovingly. Maybe heíll even buy himself that yacht.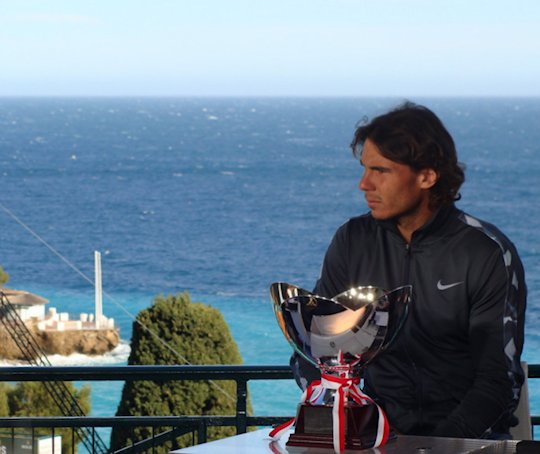 © Natalie for vamosbrigade.com
¡Vamos, Rafa!